Full Arch with Bone Cements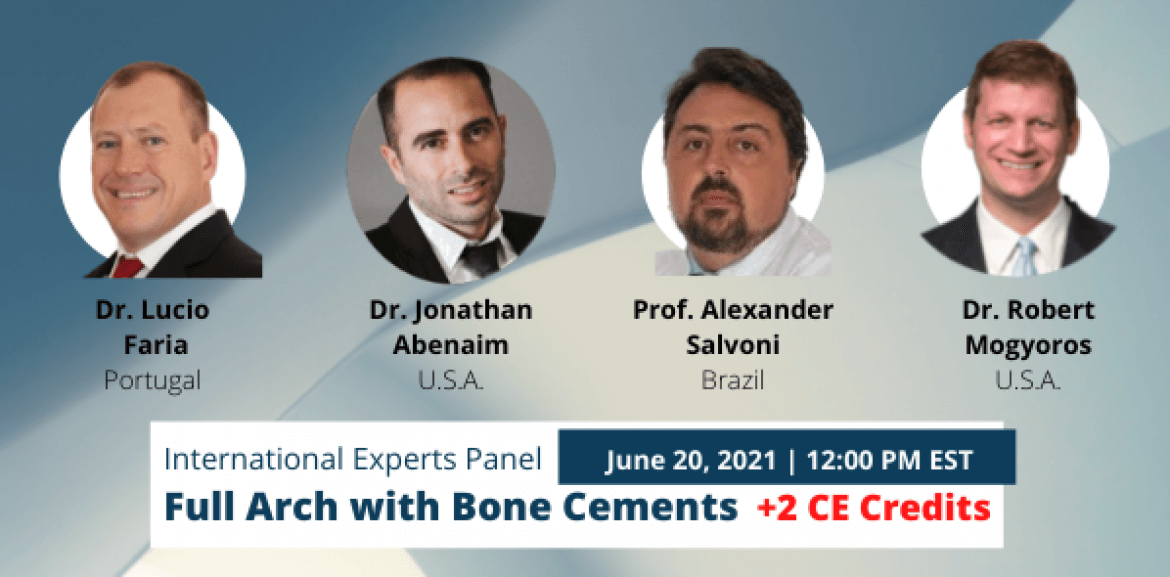 In this panel, 4 bone cement experts will demonstate full arch clinical cases from a-z with detailed explanations for their technique including useful tips.
The session will be accompanied by an extended Q&A session.
Learning Objectives:
Watch multiple full arch techniques in comples cases
Understand the function of bone cements in full arch
Get useful tips and ask deep-dive questions
Participants: [USA] Dr. Robert Mogyoros [USA} Dr. Jonathan Abenaim [BRAZIL] Dr. Alexander Salvoni [PORTUGAL] Dr. Lucio Faria
2 CE credits | Fee: Complimentary | For inquires: [email protected]
This event is for illustration purposes how to utilize the bone cement. Each case is unique and depends on the clinical judgement of the treating clinician.
Augma Biomaterials Nationally Approved PACE Program Provider for FAGD/MAGD credit. Approval does not imply acceptance by any regulatory authority or AGD endorsement. 5/1/2020 to 4/30/2022. Provider ID #395640 Time
Jun 20, 2021 12:00 PM in Eastern Time (US and Canada)